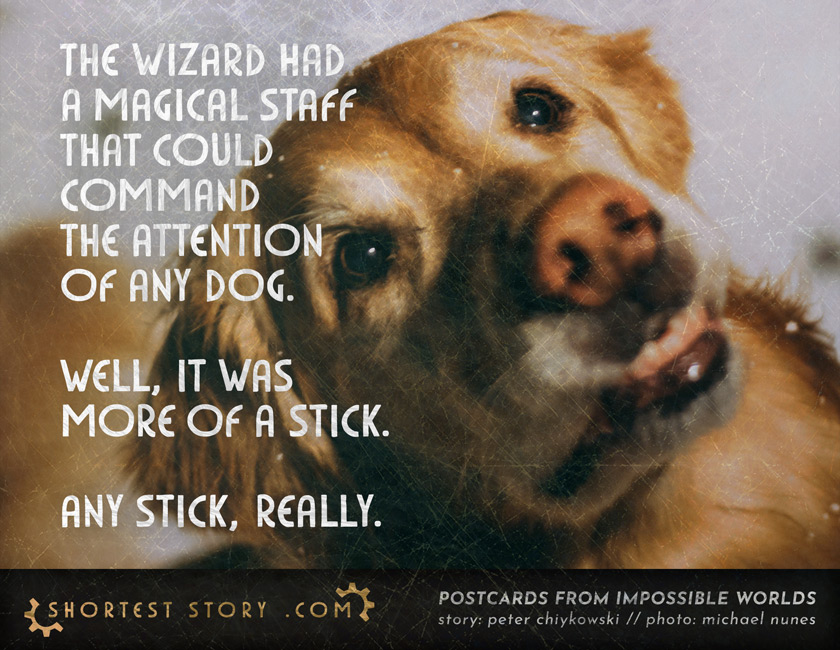 Stories are meant to be shared:
<<< first story < previous story next story > latest story >>>
Magical Staff
a short story about a magical staff with the power to command dogs
---
---
The wizard had a magical staff that could command the attention of any dog.

Well, it was more of a stick.

Any stick, really.

...
---
Short story written by Peter Chiykowski
website
twitter
facebook
instagram
Story prompt taken from a photo by Michael Nunes
website
twitter
facebook
instagram