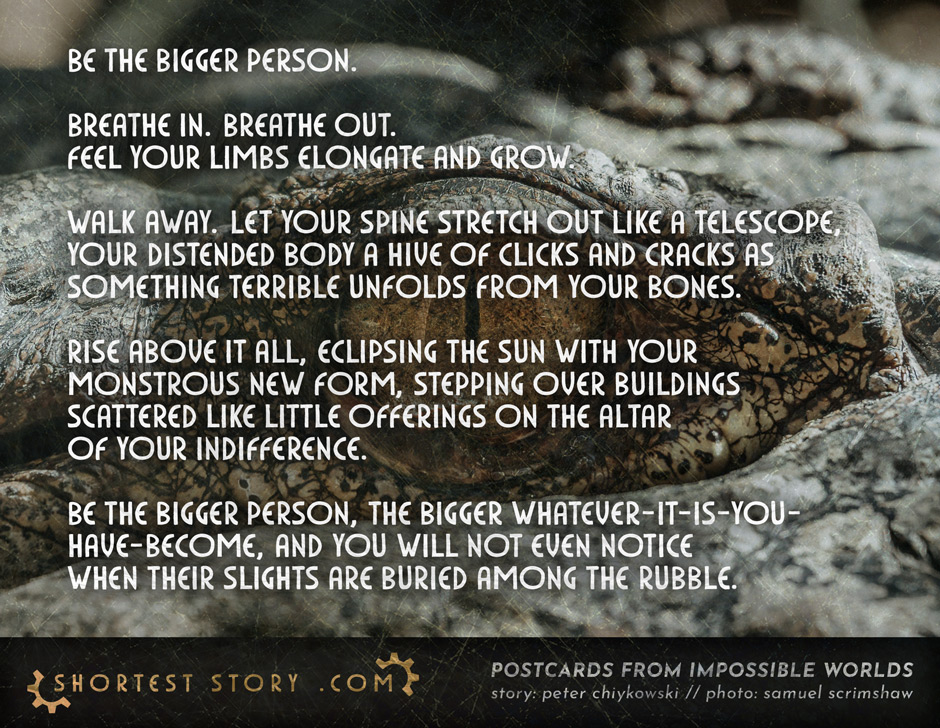 Stories are meant to be shared:
<<< first story < previous story next story > latest story >>>
Bigger Person
a story about being not just the bigger person, but monstrously, kaiju-bigger
---
---
Be the bigger person.

Breathe in. Breathe out. Feel your limbs elongate and grow.

Walk away. Let your spine stretch out like a telescope, your distended body a hive of clicks and cracks as something terrible unfolds from your bones.

Rise above it all, eclipsing the sun with your monstrous new form, stepping over buildings scattered like little offerings on the altar of your indifference.

Be the bigger person, the bigger whatever-it-is-you-have-become, and you will not even notice when their slights are buried among the rubble.

...
---
Short story written by Peter Chiykowski
website
twitter
facebook
instagram
Story prompt taken from a photo by Samuel Scrimshaw
website
twitter
instagram