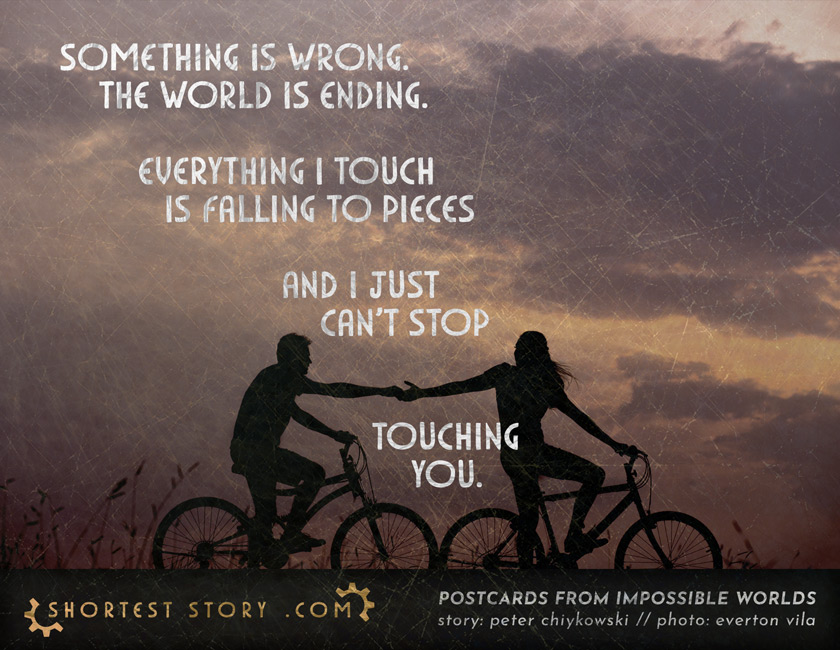 Stories are meant to be shared:
<<< first story < previous story next story > latest story >>>
Everything I Touch
a short story about love at the end of the world
---
---
Something is wrong.

The world is ending.

Everything I touch is falling to pieces

And I just can't stop touching you.

...
---
Short story written by Peter Chiykowski
website
twitter
facebook
instagram
Story prompt taken from a photo by Everton Vila
website
twitter
instagram